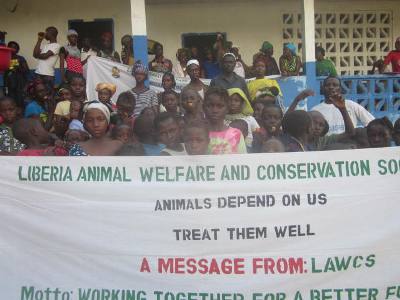 Mission Statement:
To create a caring and socially responsible environment where animals and people live in harmony.
Vision:
A world where animals and people are treated with compassion and respect.
Motto:
Working together for a better future for animals and humans.
Our Partners:
LAWCS is a founding member of the Pan African Animal Welfare Alliance (PAAWA). The Liberia Animal Welfare and Conservation Society also has an affiliation with Doggone Safe Canada, African Network for Animal Welfare- Kenya(ANAW), International Network for Humane Education- UK (InterNICHE), SPANA (Society for the Protection of Animals Abroad), Animal Kind International, Big Hearts Foundation, Ghana Society for the Protection of Animals (GSPA), Humane Society Liberia and Campaign Against Cruelty to Animals Sierra Leone.