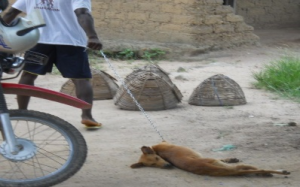 The Liberia Animal Welfare and Conservation Society (LAWCS) is a locally based animal welfare organization established in 2000 and legally registered with the government of Liberia in 2004. LAWCS renewed its legal status with the government of Liberia on January 3, 2012.
The overall aim of LAWCS is to contribute to the conservation of nature by promoting the well being of animals, humans and the environment, thus fostering the ideals of the animal welfare movement and conservation of nature in Liberia.
The vision of LAWCS is to create a society where the welfare of all forms of nature matter.